Surveys that don't suck!
Send single question yes/no surveys. Get loads of feedback!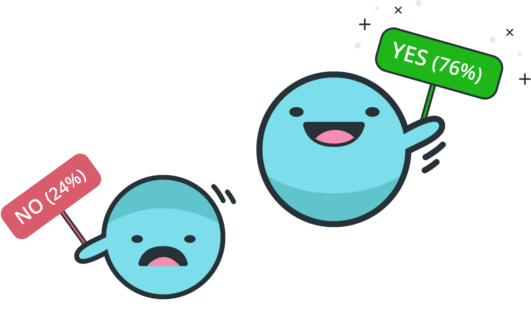 Compose
Compose a question with two answer choices.

Send
We will email the question on your behalf.

Analyze
See responses in realtime.

Fully customizable
Customize the survey email with your own logo, brand name and subject.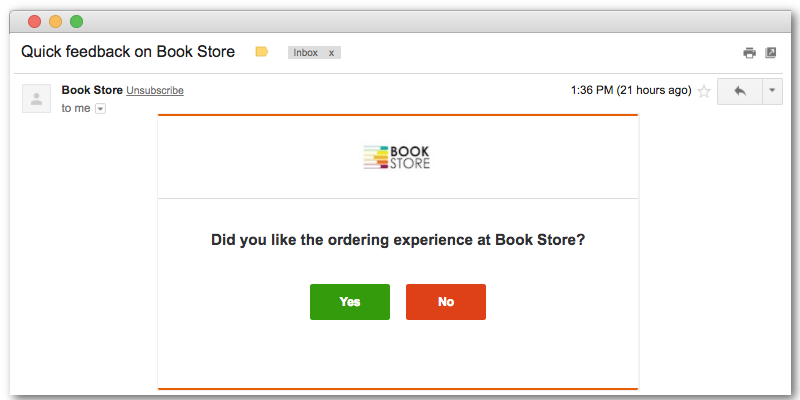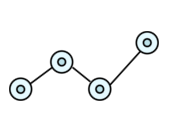 Real time dashboard
See individual and aggregate responses in our real time dashboard.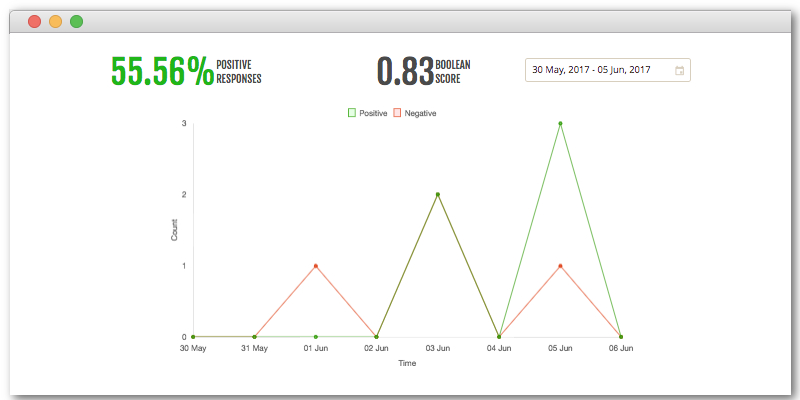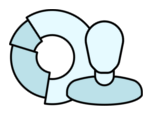 Segmentation
Find reasons for positive or negative feedback by segmenting responses.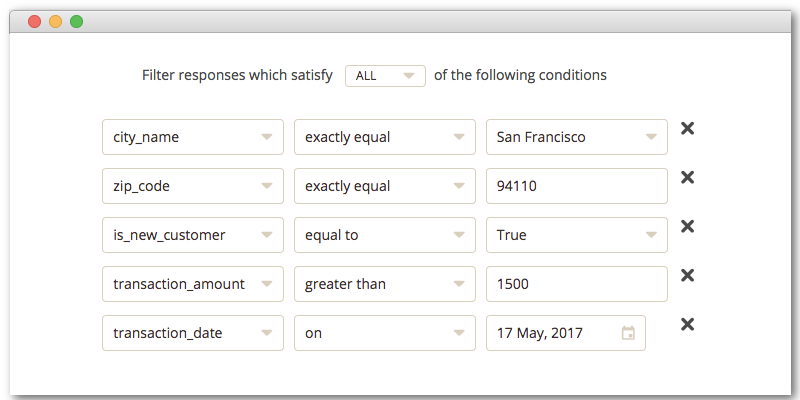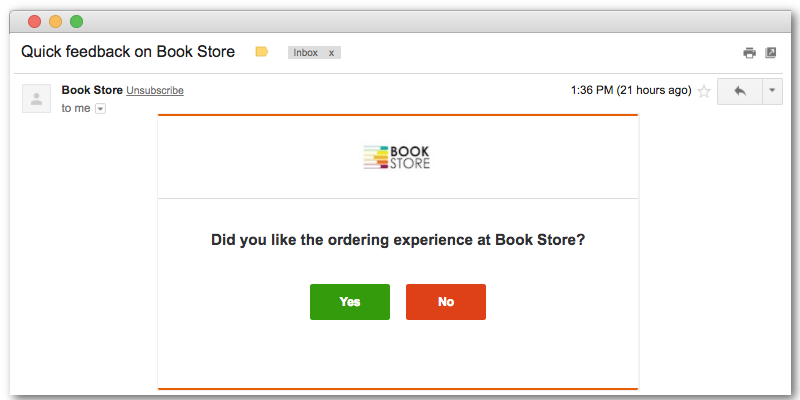 Ready to take us for a spin?
Try our free demo now!